Crifoo Intertrade Ltd., established in 1980 and engaged in importing all sorts of medical & electro medical equipment from the renowned manufacturers and marketing all over Bangladesh with a strong back up of after sales service. Overseas manufacturers offer always welcome.
Crifoo Intertrade Ltd. also engaged in the export of various Jute Products, Coconut fibre and coir products and House hold items as well. Overseas buyers enquiries are welcome.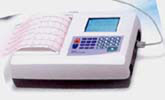 Single Channel, 3 Channel, 6 Channel & 12 Channel ECG Machines with analysis and without Analysis. Beside ECG Monitor, Autoclave, Sphygmomanometers & Stethoscopes.
Various Physiotherapy & Rehabilitation Equipment-shortwave, Diathermy, Microwave therapy, Ultrasonic Apparatus, Altraviolet & Infrared Ray, Stimulation & Traction Unit etc.


Jute Goods: Jute Sacking & Hessian Bags, Jute twine & Yarn, Jute Rope, Jute handicraft etc.
Coir Products: Coconut Fibre, Coir Yarn, Coir Door mats etc & House hold products.
Contact Address
Crifoo Intertrade Limited
7, Hatkhola Road, GPO Box # 2783
Dhaka-1203, Bangladesh
Phone: +880-2-7120505, 7120872
Fax: +880-2-9562616
E-mail: crifoo@bdcom.com